Frequently Asked Questions
How can I be certain that Shield will install my roof correctly?
Shield Roofing is a Certified Roofing Contractor. We have taken and continue to take educational courses provided by all of our material manufacturers on proper installation, safety and pricing, and have all the knowledge and experience required to install your roof. We also offer post construction / installation inspections to ensure that the job was done correctly and thoroughly, to your satisfaction.
How long will it take to install my new roof?
In most cases it will take the crew 1-2 days to tear off and replace your roof. The size of your roof and the weather must also be taken into consideration, but this is the general rule of thumb.
There are so many companies, how do I choose a contractor?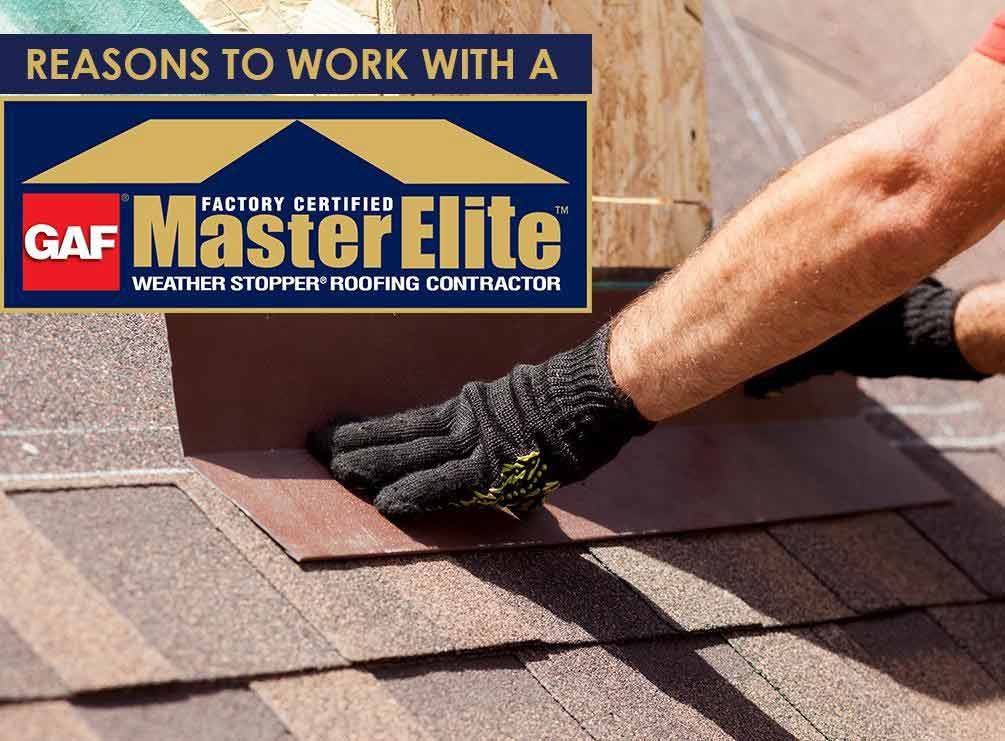 You have the privilege of choosing the roofing company in whom you have the most confidence & trust. Even if you get recommendations from various sources, it is still your responsibility to research the companies. Your insurance company will ask you to go with the lowest bid, but you do not have to do that. Be sure the company you choose is local and reputable. They should have at least 5 years experience locally and should be verifiable through the Better Business Bureau. Also, make sure they have a solid line of communication - In case of emergency or if you have problems, you want to be able to contact them immediately. Shield Roofing & Construction is GAF Master Elite certified which means that we're tested and re-tested constantly in order to prove we're in the top 1% of contractors in the country worthy of the title.
What if my insurance check is made out to the Mortgage company?
Most insurance companies include your mortgage company on the first check. Every mortgage company has different procedures for releasing funds. You can check with your mortgage company before the job starts to find out what information they require to obtain an endorsement. We encourage you to obtain the endorsement locally if possible. If the check gets lost in the mail, it can be a real nightmare having the funds re-issued. If local endorsement is not possible, we suggest sending it overnight so it can be traced. Our experts are well-versed in the best methods to work with insurance companies as well as mortgage companies so we will help you through the process every step of the way.
What products do you offer?
We offer a full line of shingles to fit your style and decor from a variety of manufacturers. We also install soffits, vents, vented eaves and other products to complement your new roof as well as a vast variety of deck and fence materials and even home generators! Shield Roofing is very well equipped to make certain you get exactly what you want for your project.
What type of warranty do you offer?
Shield Roofing offers a 1 year labor warranty on repairs and a 2 year labor warranty on new roof installations. Information about our warranties and what is covered is spelled out in detail in our packets for our customers. Different materials, however, have different manufacturer warranties. They range anywhere from 20 years to lifetime. Ask your representative for details about the product that you are purchasing but you can rest assured that our warranties cover everything you'll need to feel safe and secure with your new finished project.
When is payment due for my roof?
Payment is due in full when the job is complete. If you are dealing with an insurance claim, the insurance company will provide an initial check, and release the balance as soon as the roof is completed and they have received an invoice. We ask for that first check as soon as the job is complete. Your representative will invoice your insurance company for the balance at that time, and we accept the final payment when that second check arrives from the insurance company, usually about 7 to 10 business days following completion. A reputable contractor should never ask for money up front during a construction job and you have our guarantee that we will never ask you for anything up front.
Where can I find information about your Company?
Our site is full of information about our company and its owners. You may also find information about us on Google, Yahoo, Angie's List and the Better Business Bureau.
Wondering whether you need roof repairs, and if so, the cost? Check our service area & then request a free roofing inspection by filling in the form!